Flagstaff is a small city nestled at the base of the San Francisco peaks. It's an amazing access point to all sorts of outdoor adventures — skiing, hiking, rock climbing, The Grand Canyon is 90 minutes away, Sedona 60 minutes away, and an endless amount of areas to explore. The city itself is pleasant enough, with Route 66 running through the quaint old downtown and a lot of restaurants, breweries, and outdoor enthusiast stores, as it serves as somewhat of a tourist destination for Grand Canyon access, skiing, and "Phoenixians" escaping the summer heat of southern Arizona.
I did a lot of hiking while in Flagstaff, exploring the Flagstaff area, Sedona, and the Grand Canyon. I got in quite a bit of rock climbing as well — there is a lot of awesome climbing within 30 minutes of the city and it sounds like there is quite a bit more undiscovered and being developed.
---
Sedona
Sedona is an absolutely stunning masterpiece of a landscape and is undoubtably one of my favorite places I've ever hiked. My mom visited during the first weekend I was in Flagstaff and we took a trip down there — she had been before but I had not. I was blown away by the beauty of the area — the towering red rocks with blooming Spring foliage creates a remarkable contrast.
I returned to the area several times during my time in Flagstaff to hike. I also visited Merkin Vineyards Tasting Room & Osteria in Cottonwood, just outside Sedona — a wine bar owned by Maynard James Keenan (lead singer of Tool). Turns out Northern Arizona wine is quite good!
The stunning scenery of Sedona - from Bear Mountain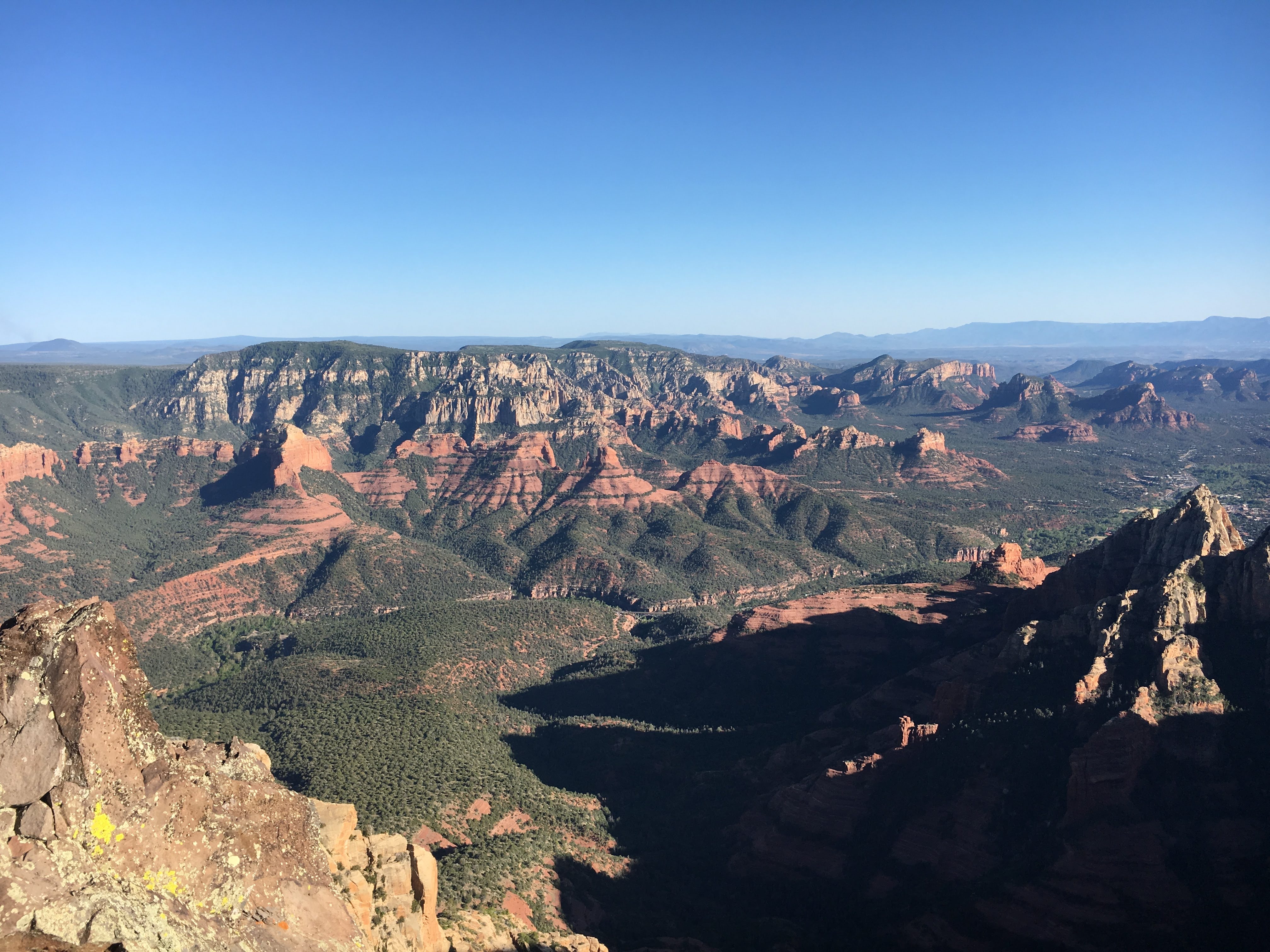 Overlooking the Sedona valley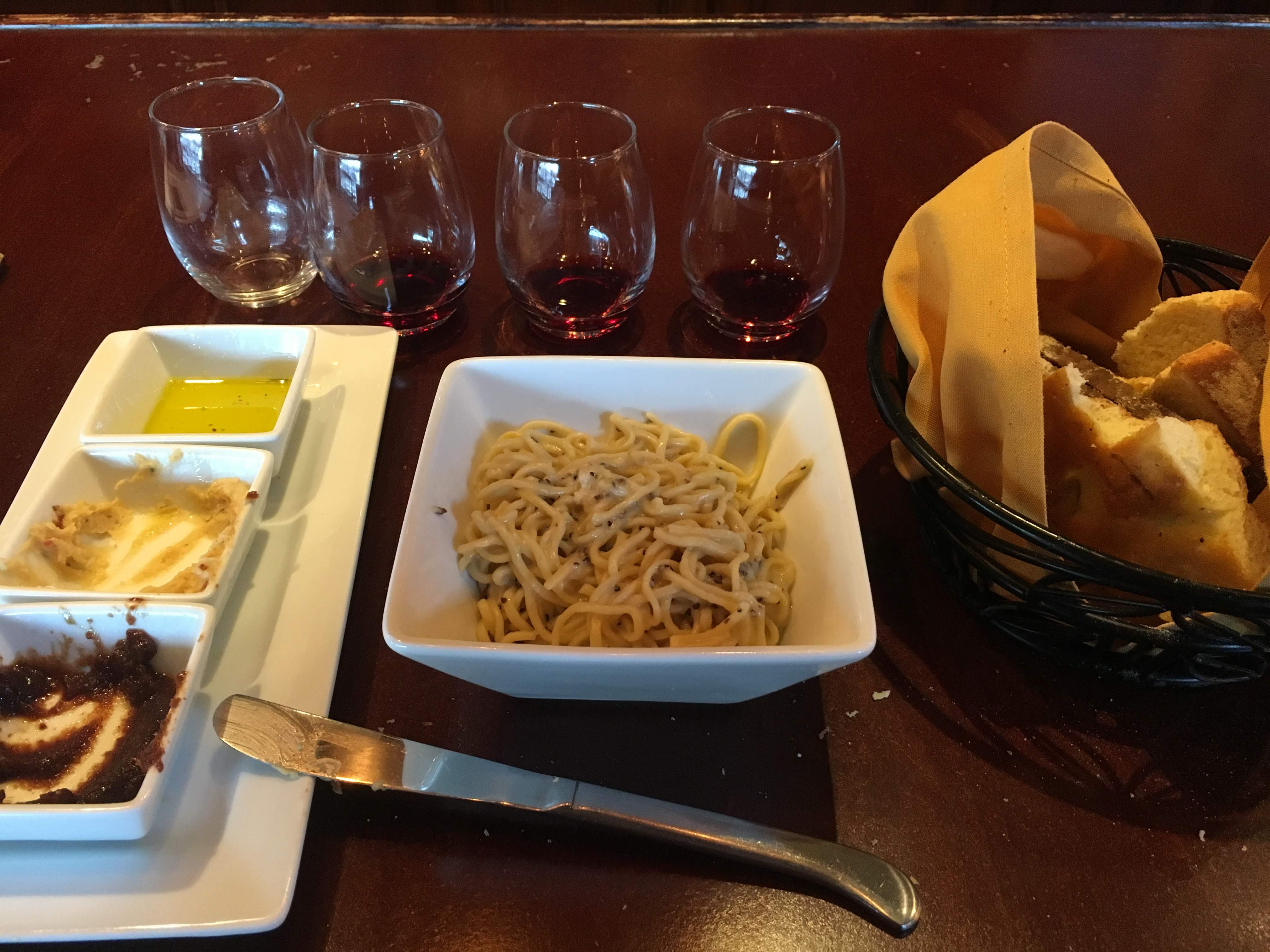 Maynard's wine bar with freshly made pasta and bread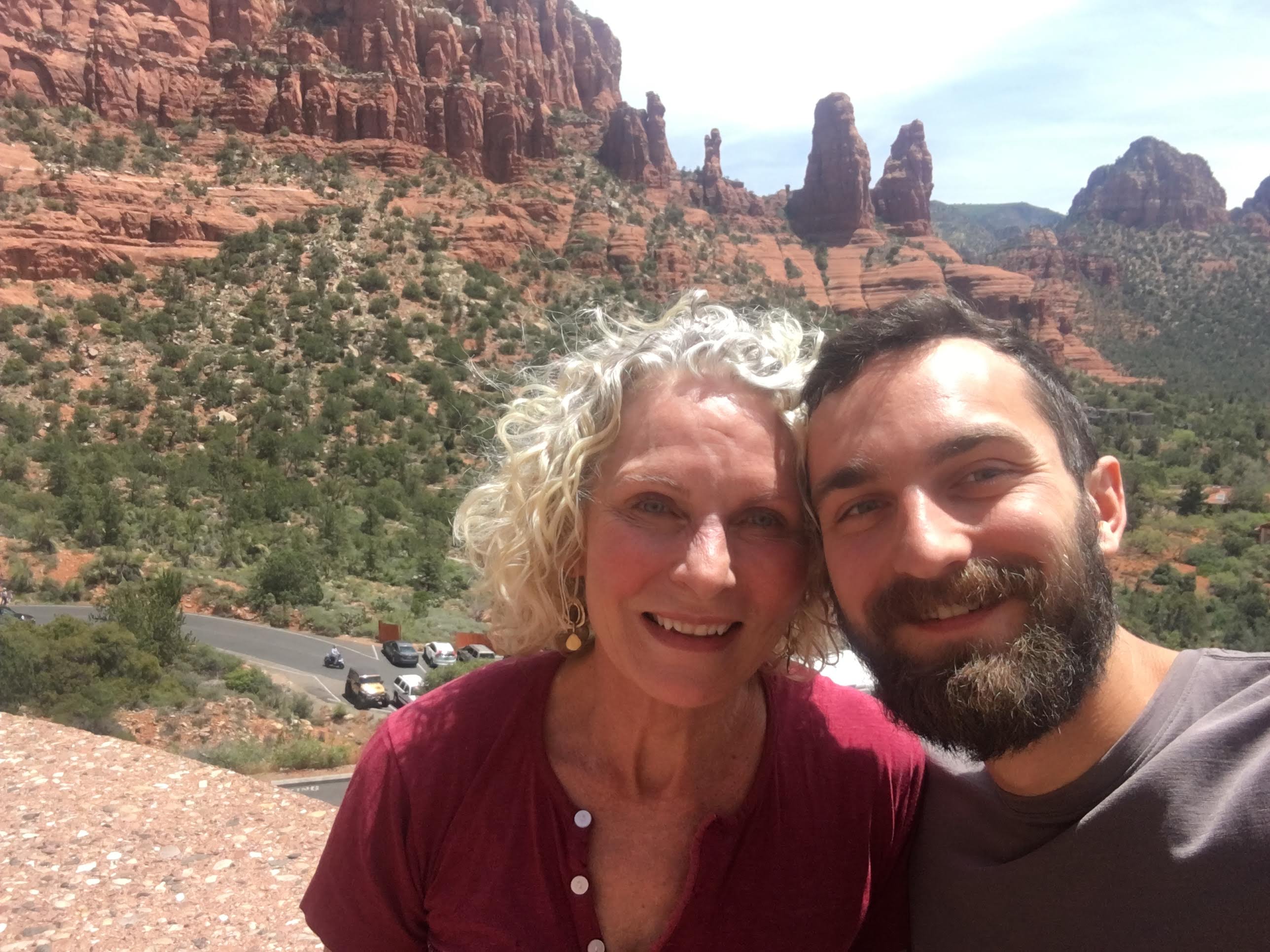 Mom and Zach in Sedona
---
The Grand Canyon
The Grand Canyon was always one of those mystical places out west that I heard people talking about and obviously saw pictures of, but never quite wrapped my head around. And I still don't think I can — the enormity and the vastness of the canyon is immense. I decided to do a long day hike, down to the river and back in a day. The rangers tell you not to do this hike because the only way to get rescued is to get airlifted out and while going down is easy, you then have to go back up, so it's easy to underestimate how challenging the way back up will be. That being said, many people do this hike as well as the even longer rim-to-rim hike.
The Colorado River is deep enough in the canyon that you can't actually see it from the top. The day hike to get to the river is intense — the loop that I did was 7 miles down steep terrain and then about 9.5 miles back up. It was quite a hike! The temperature started out in the 30s at the top of the canyon when I started early in the morning and was in the 80s at the bottom of the canyon by river with about a 4800 foot elevation difference.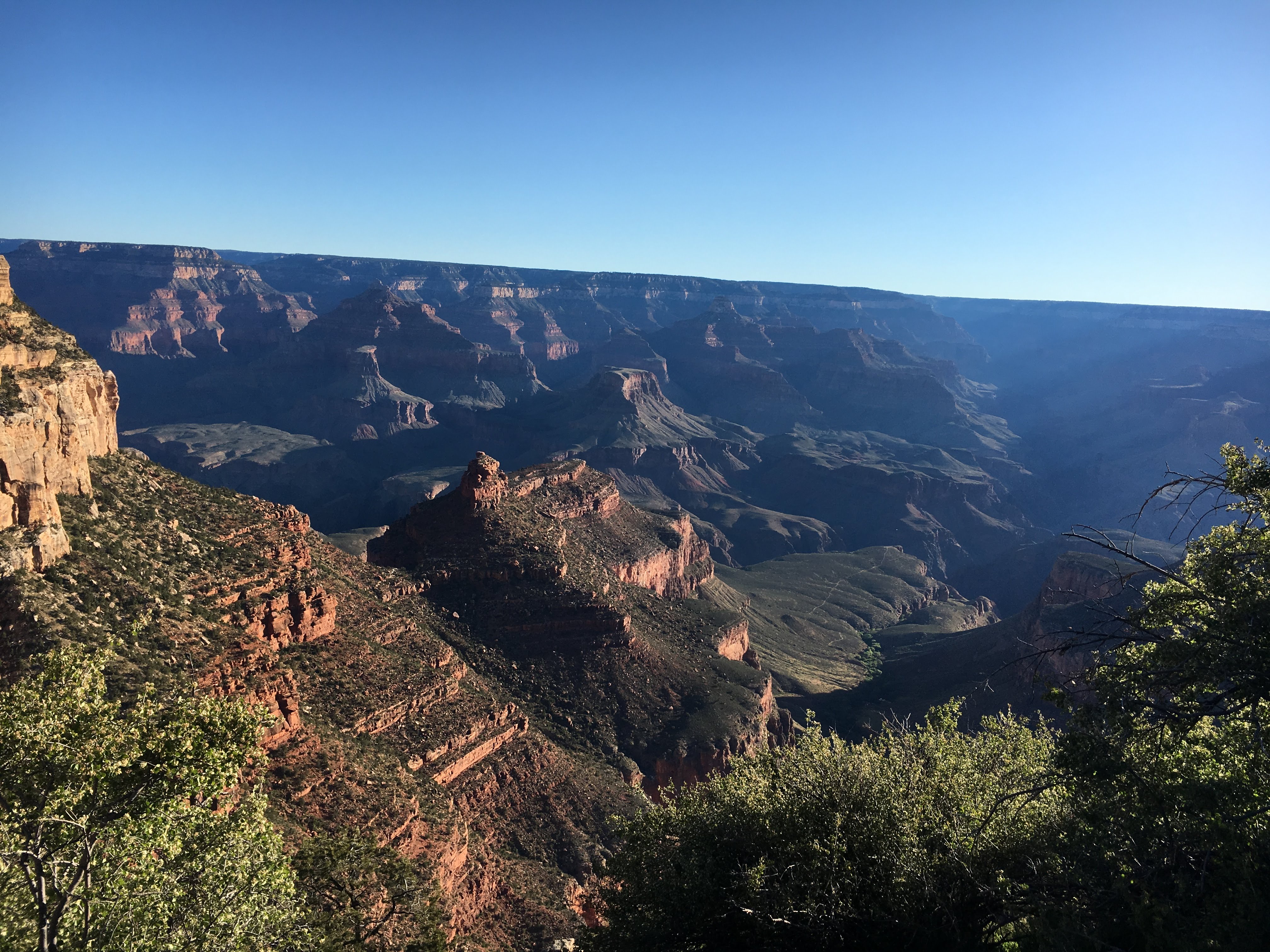 An early morning start to a long hike in The Grand Canyon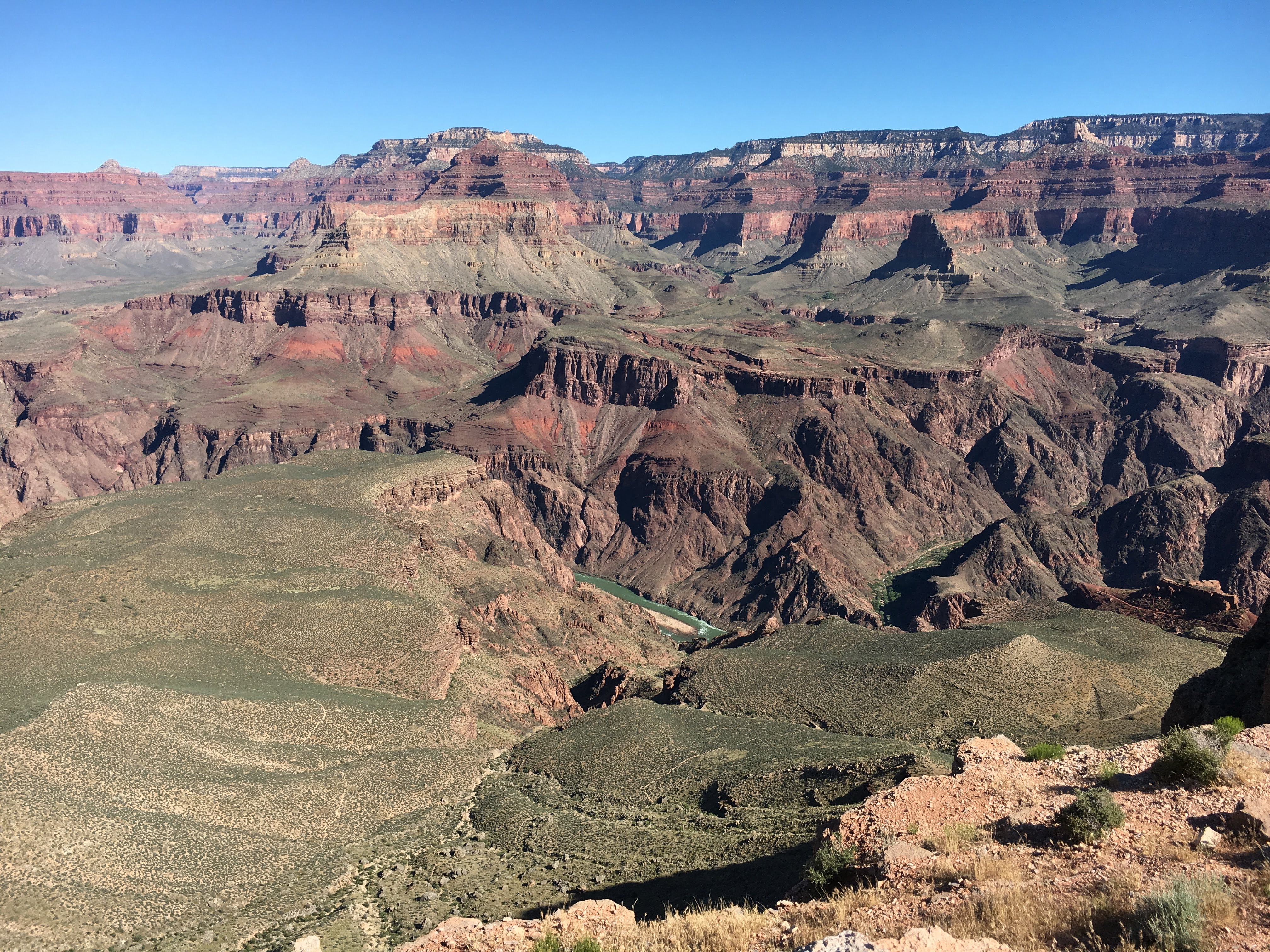 The first view of the river, still quite a ways below me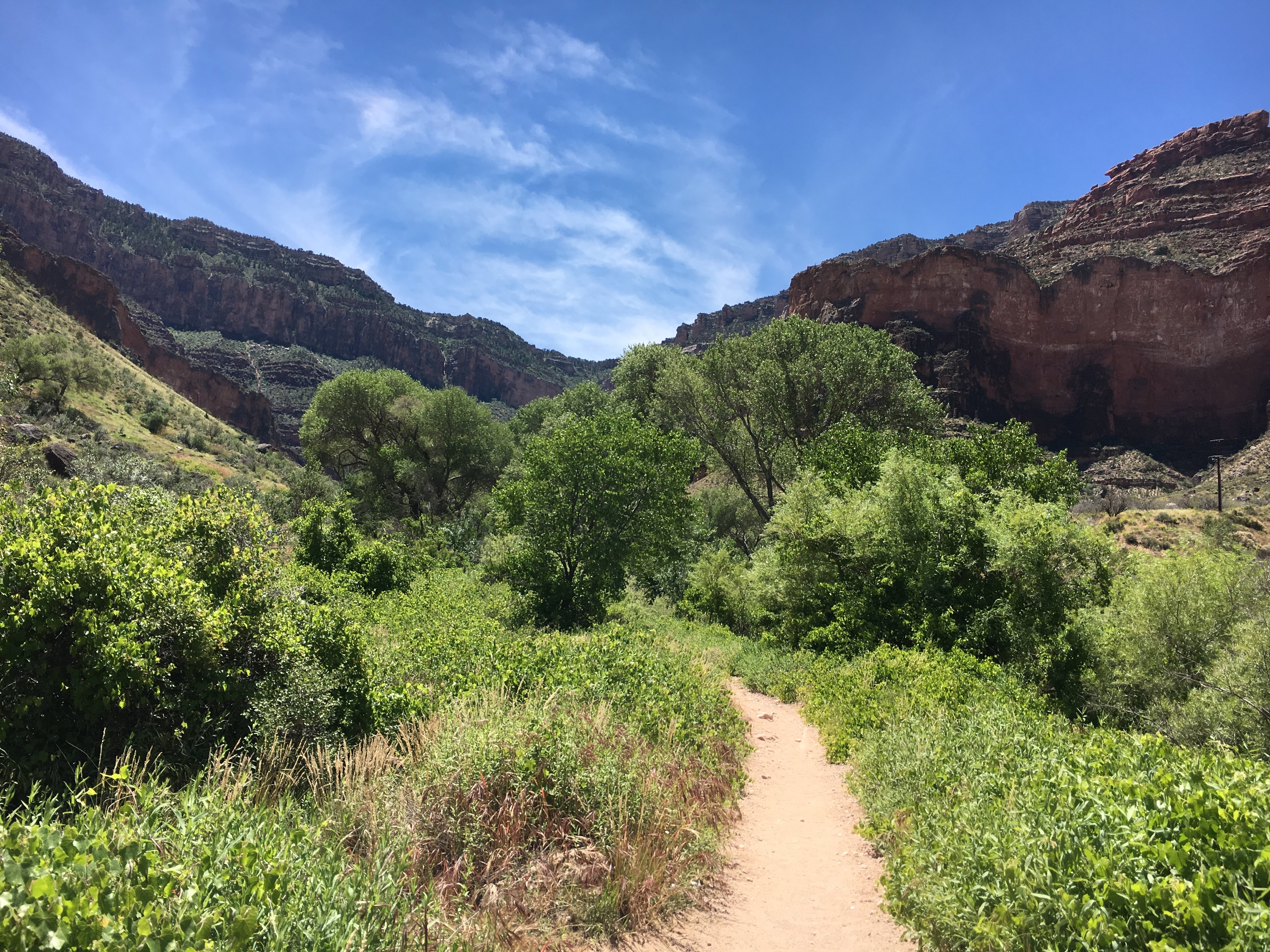 Entering the lush Indian Garden within the canyon
Climbing
I had the amazing fortune of meeting some super nice folks at the climbing gym in Flagstaff, one of whom offered to take me out sport climbing (climbing with rope, anchors, and someone belaying you) with him. I've never sport climbed outdoors and sport climbed very little indoors and my new friend was trusting and kind enough to not only bring me out to climb with him but to also trust his life and limbs to me — pretty amazing! We set out early on a Saturday morning for a mostly-unknown area of Diablo Canyon that is apparently being kept quiet to avoid possible issues with the Native American tribes who own the land but currently allow climbing there.
I also got in a fair bit of bouldering (climbing boulders typically 10-20 feet high with no ropes, just a crash pad for landing on) at the largest local crag called Priest Draw and some of the other smaller areas. Most of the climbing there is roof climbing on limestone — a very different style of climbing and it was a lot of fun to play around on.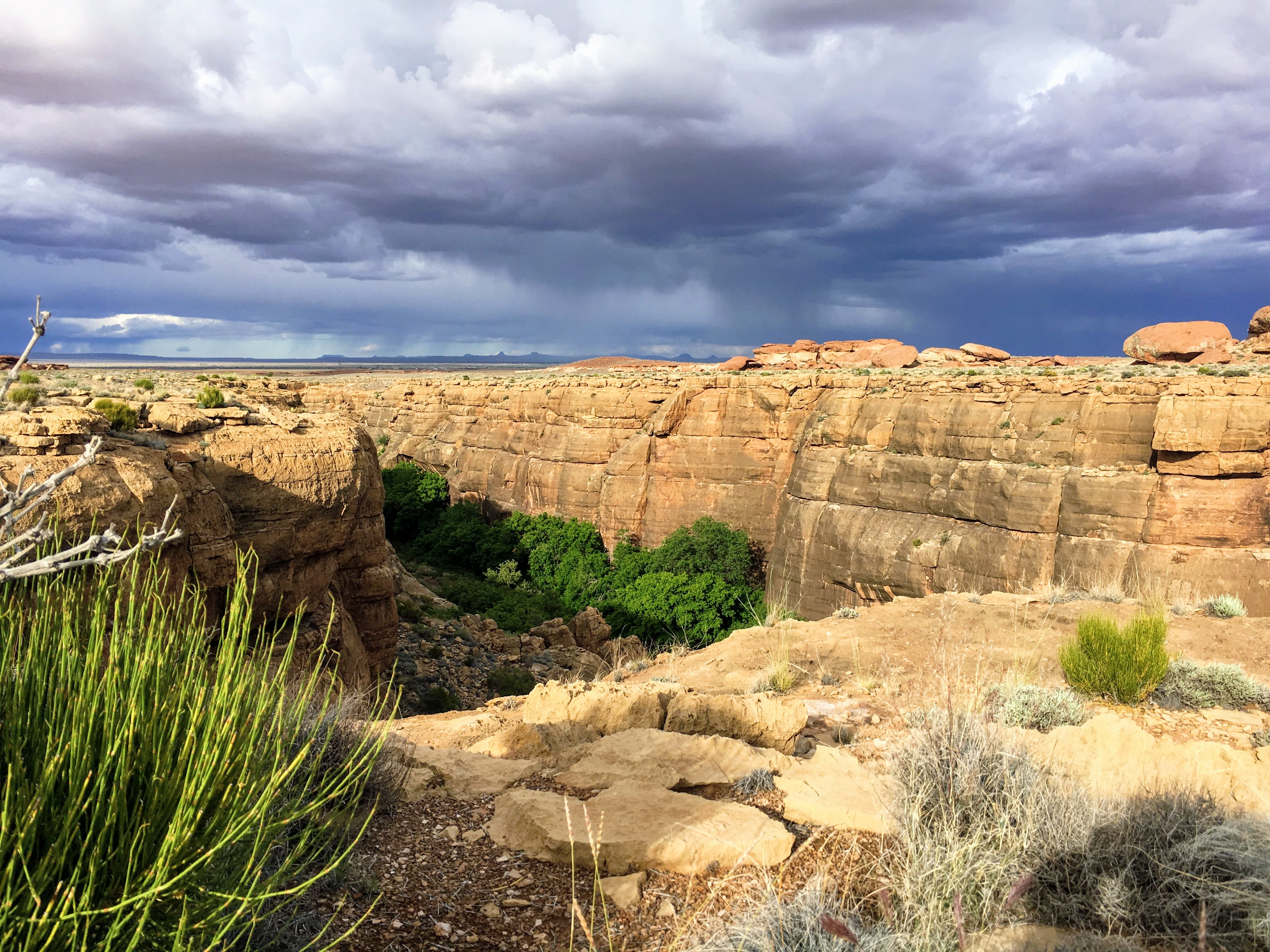 The view from the top of Diablo Canyon, with a storm rolling in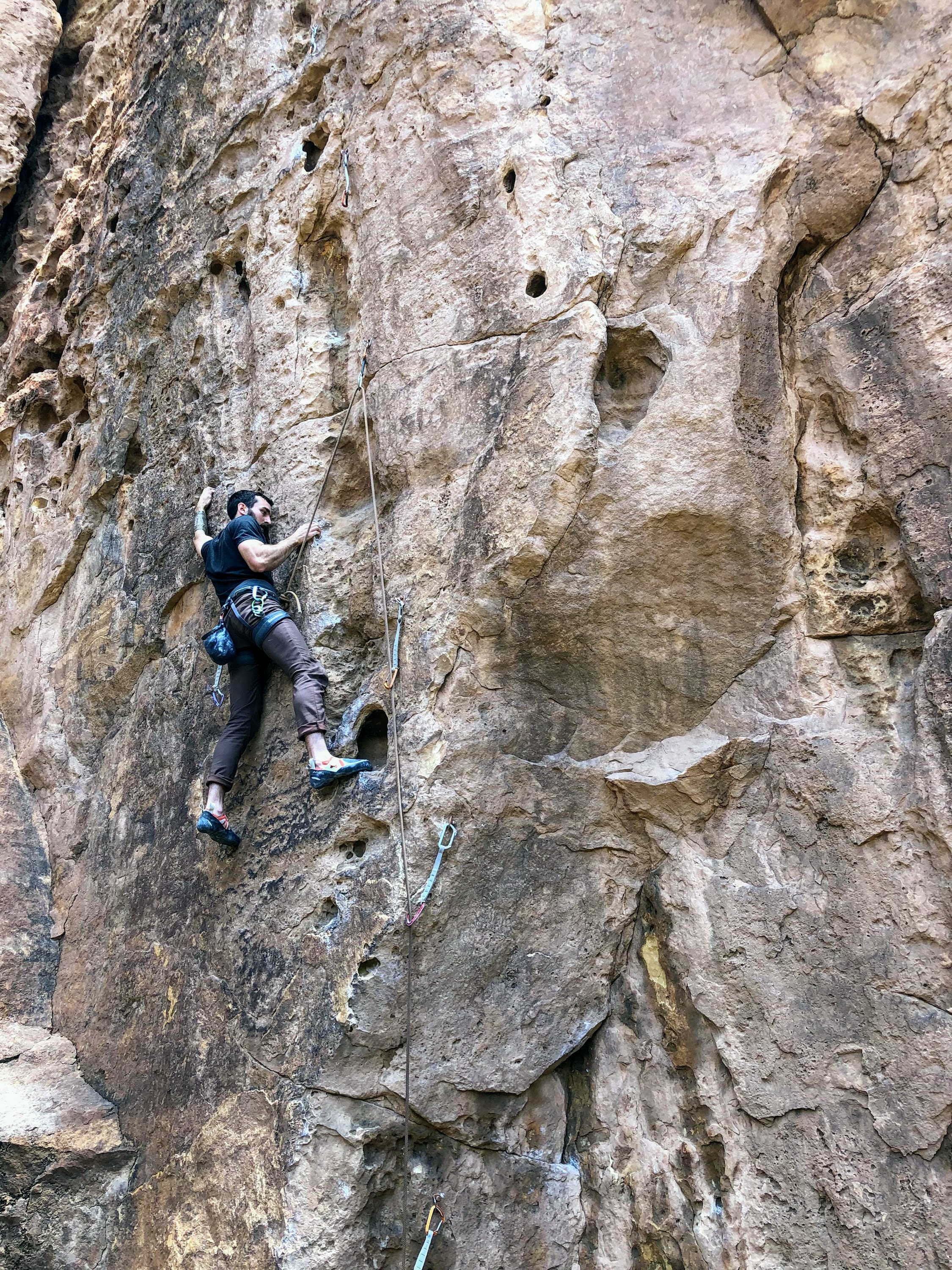 Me pretending I can sport climb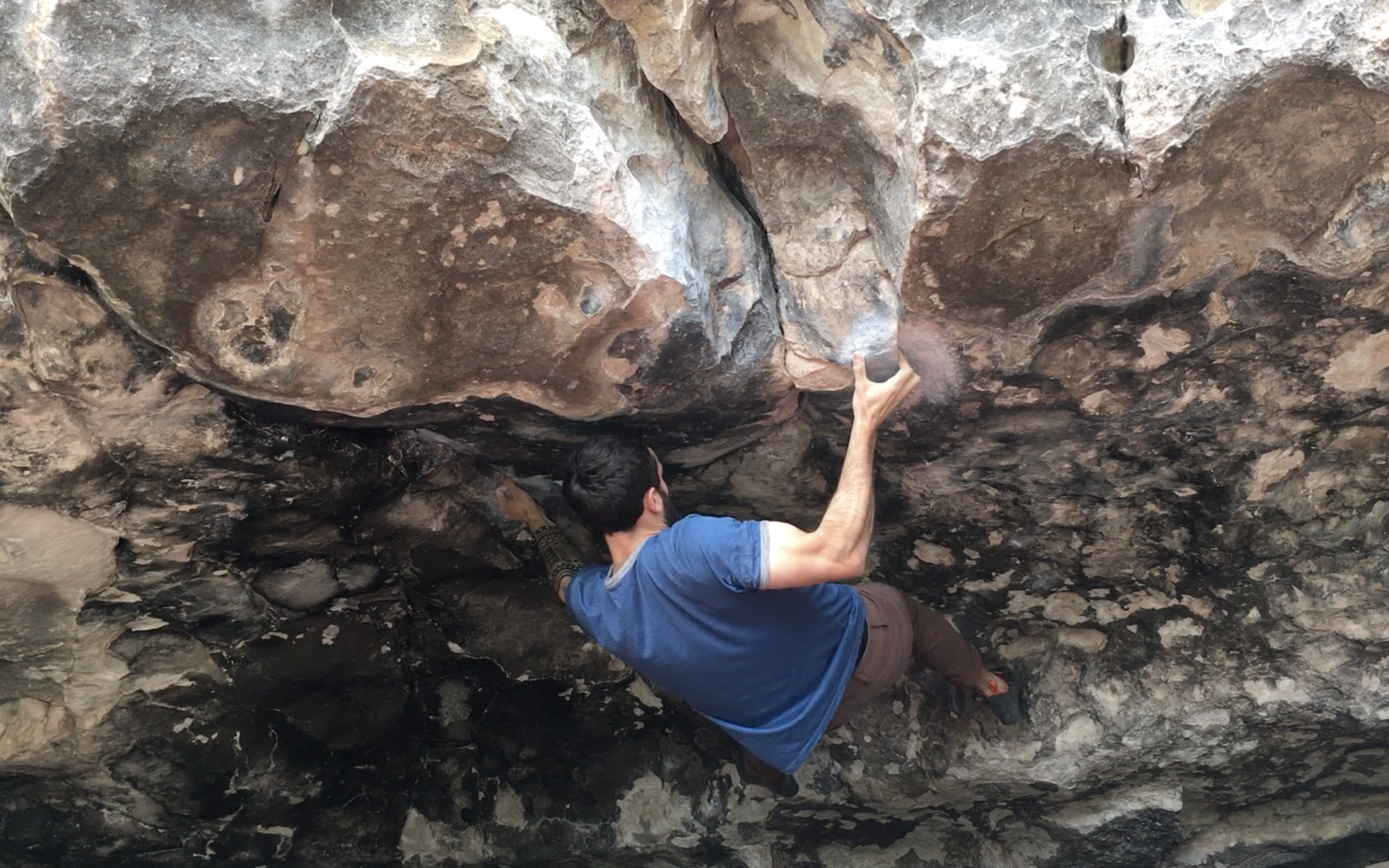 Finally sticking the crux at a boulder at Priest Draw
Lake Powell, Zion, and Bryce Canyon
On my way out of Flagstaff I stopped to check out some of the southern Utah wonders — Lake Powell, Zion National Park, and Bryce Canyon National Park. All are terrific places to visit and each provides a different take on beauty.
Lake Powell and Antelope Canyon
I stopped here for just a night to see the lake and check out Antelope Canyon. The lake is a dammed-up portion of the Colorado river, backing up into the canyons. Because of the poor snow melt last year the lake is about 60 feet lower than it usually is, so there is an incredible amount of rock displayed and it's totally wild — a crystal blue lake with jutting white and red rock structures coming out of it. I took a boat tour during the day and got to see some surreal landscapes.
Antelope Canyon is a slot canyon right by Lake Powell with sweeping, curving, carved sandstone walls. Most have seen pictures of it but may not know it by name. The only access to Antelope Canyon is through a guided tour — the land is owned by a Native American family who have turned it into quite the thriving business. I was lucky with my timing in a few respects — the weekend I was there was the weekend after Memorial Day and I went early on a Sunday morning, so my tour group was not nearly as large as it could have been. Apparently most of the time you get herded through like cattle and the experience can be less than ideal, but my group was able to take it's time and meander through at our own pace. It's an incredibly popular tourist destination for good reason — the beauty of the rock and the light is unique from anything I've seen before.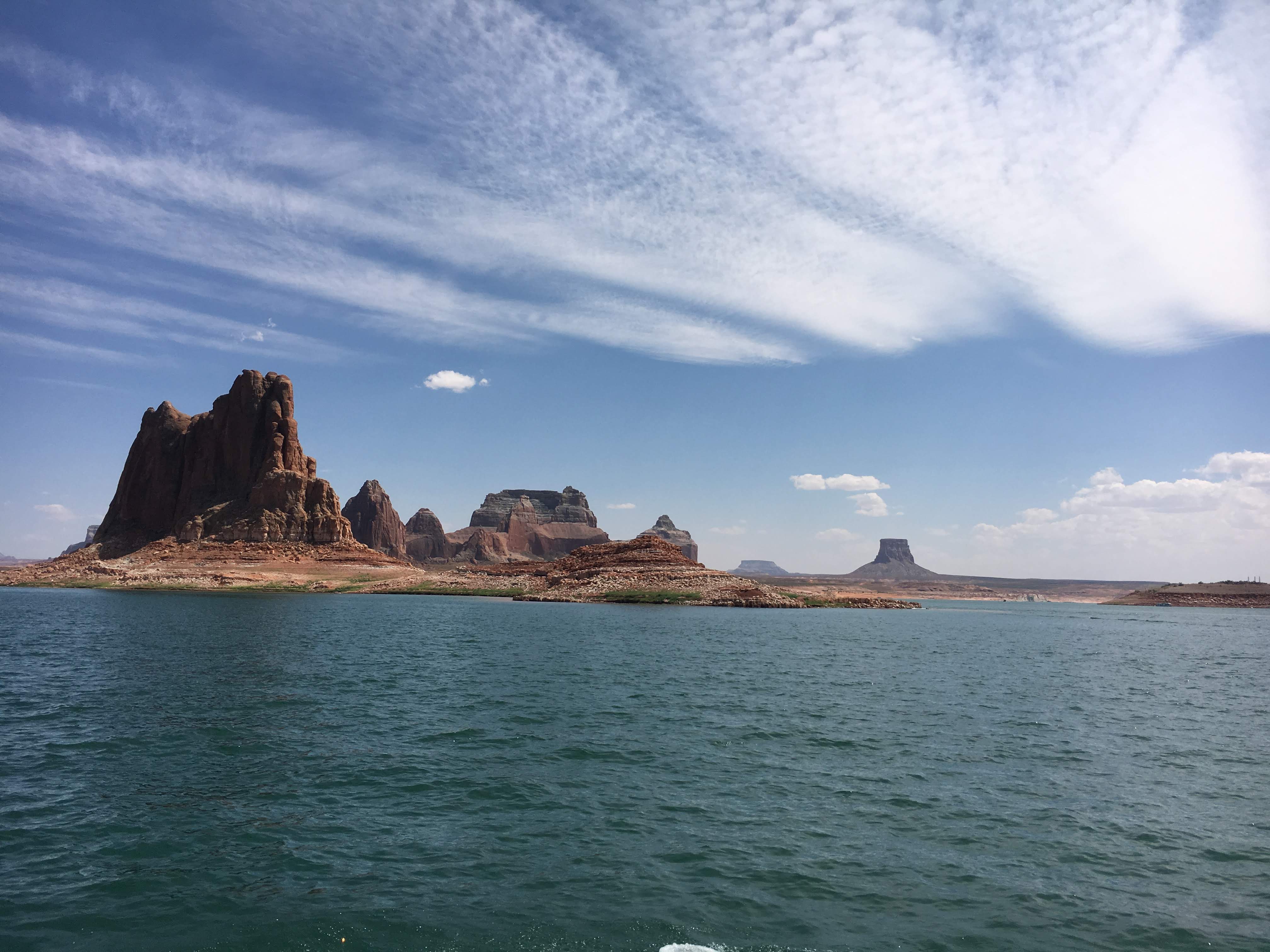 The tranquility of Lake Powell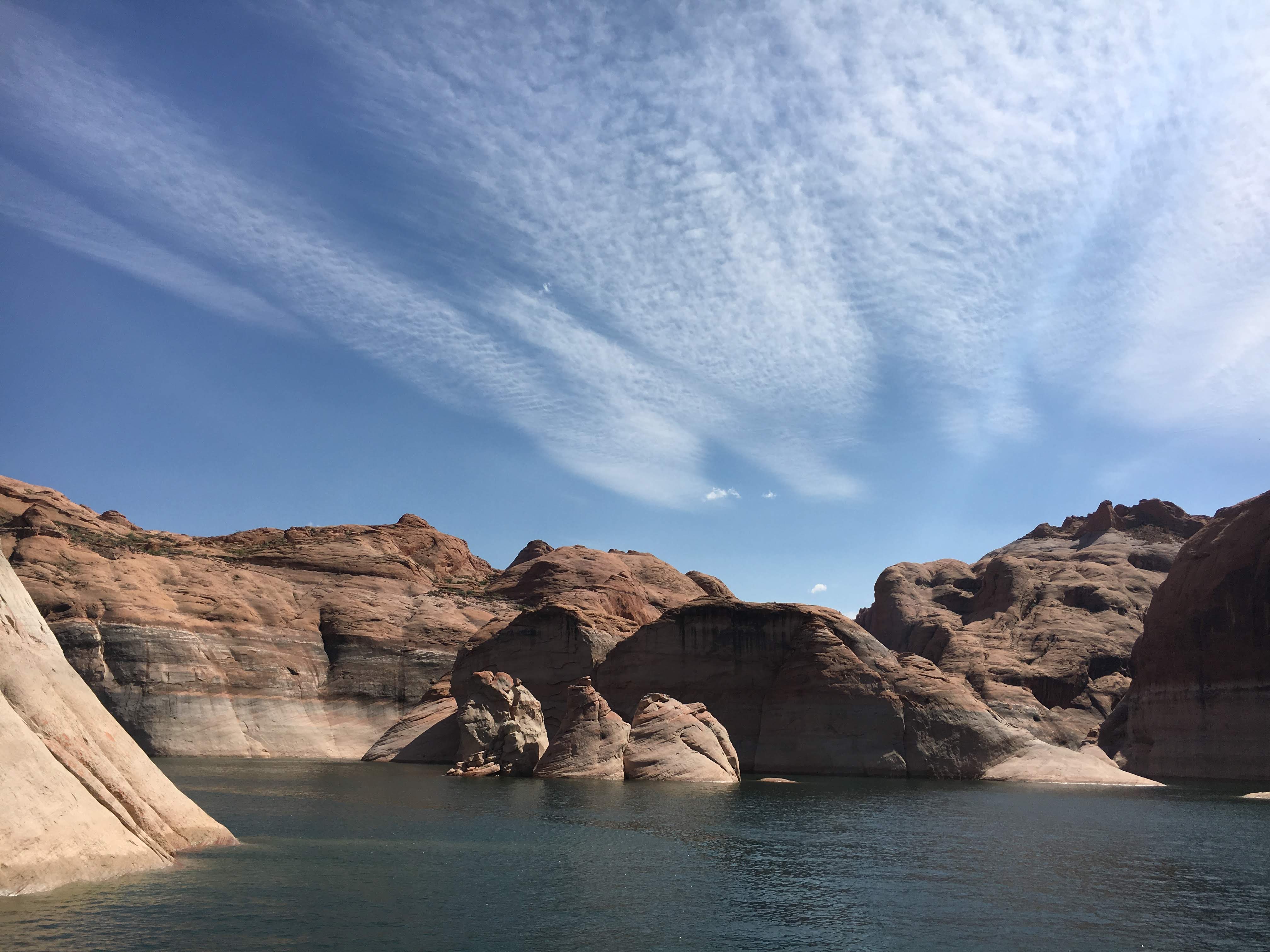 Beautiful rock formations everywhere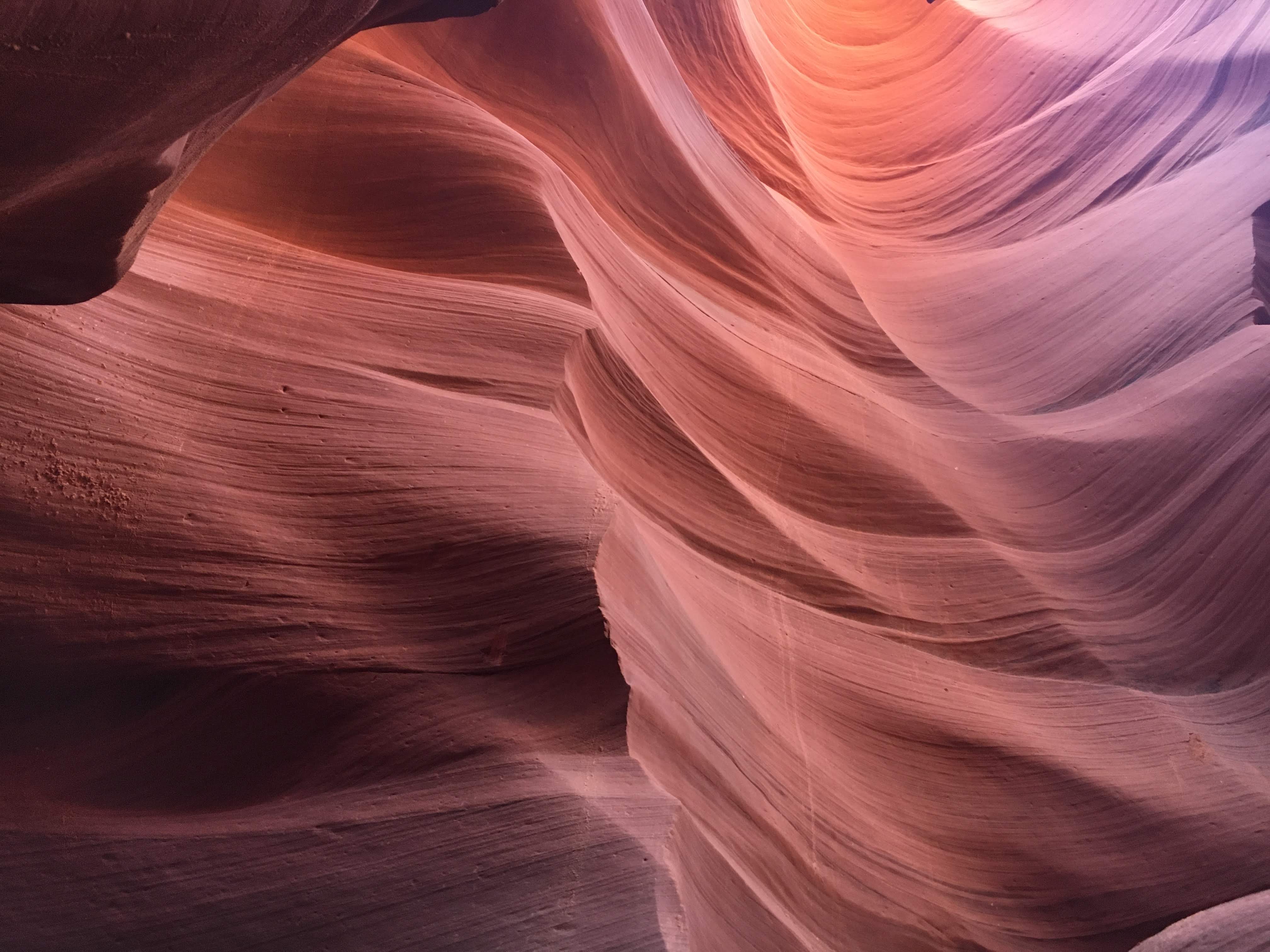 Antelope Canyon — astounding and otherworldly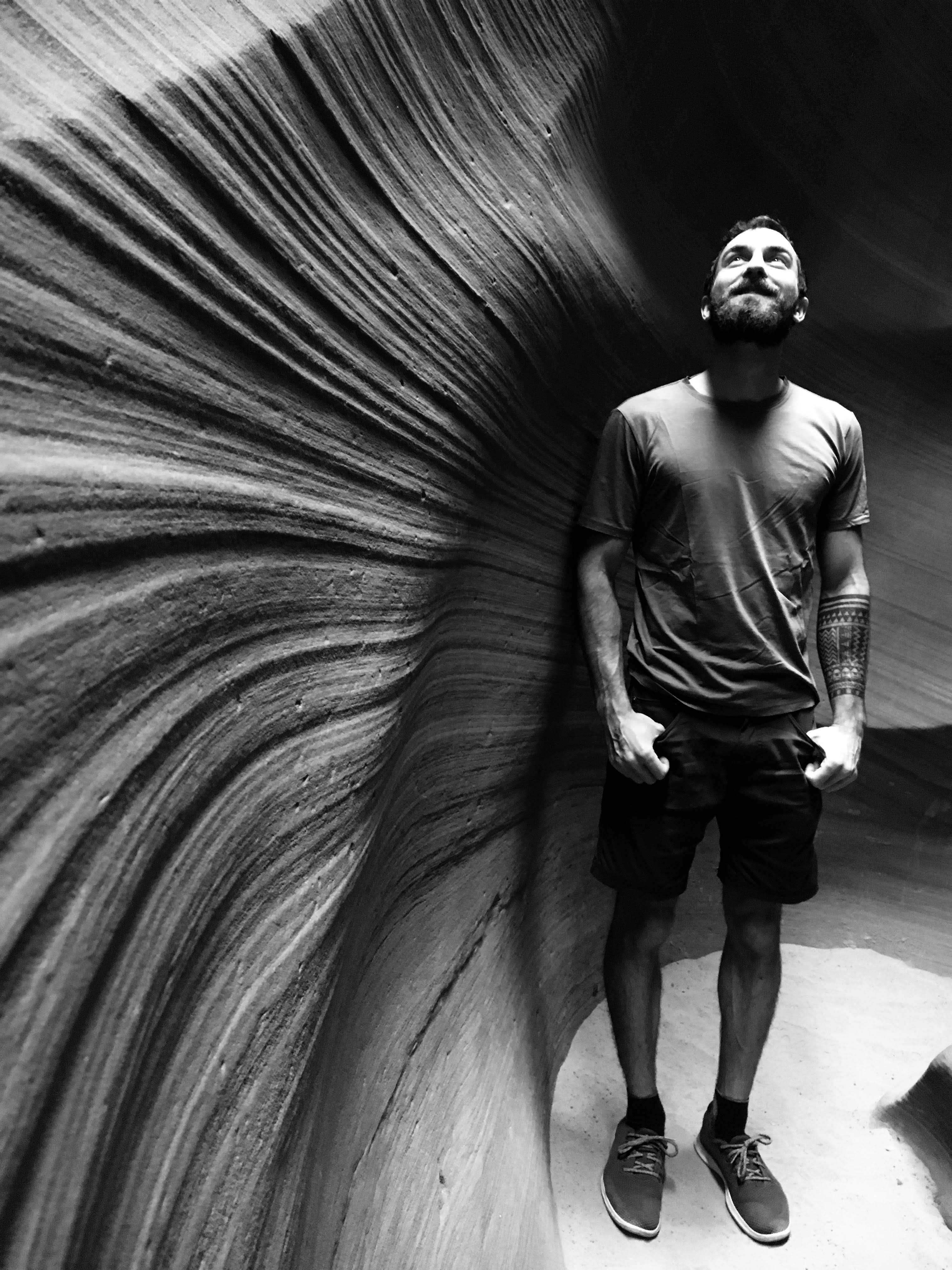 I had an awesome tour guide who loved taking photos of people and recommending filters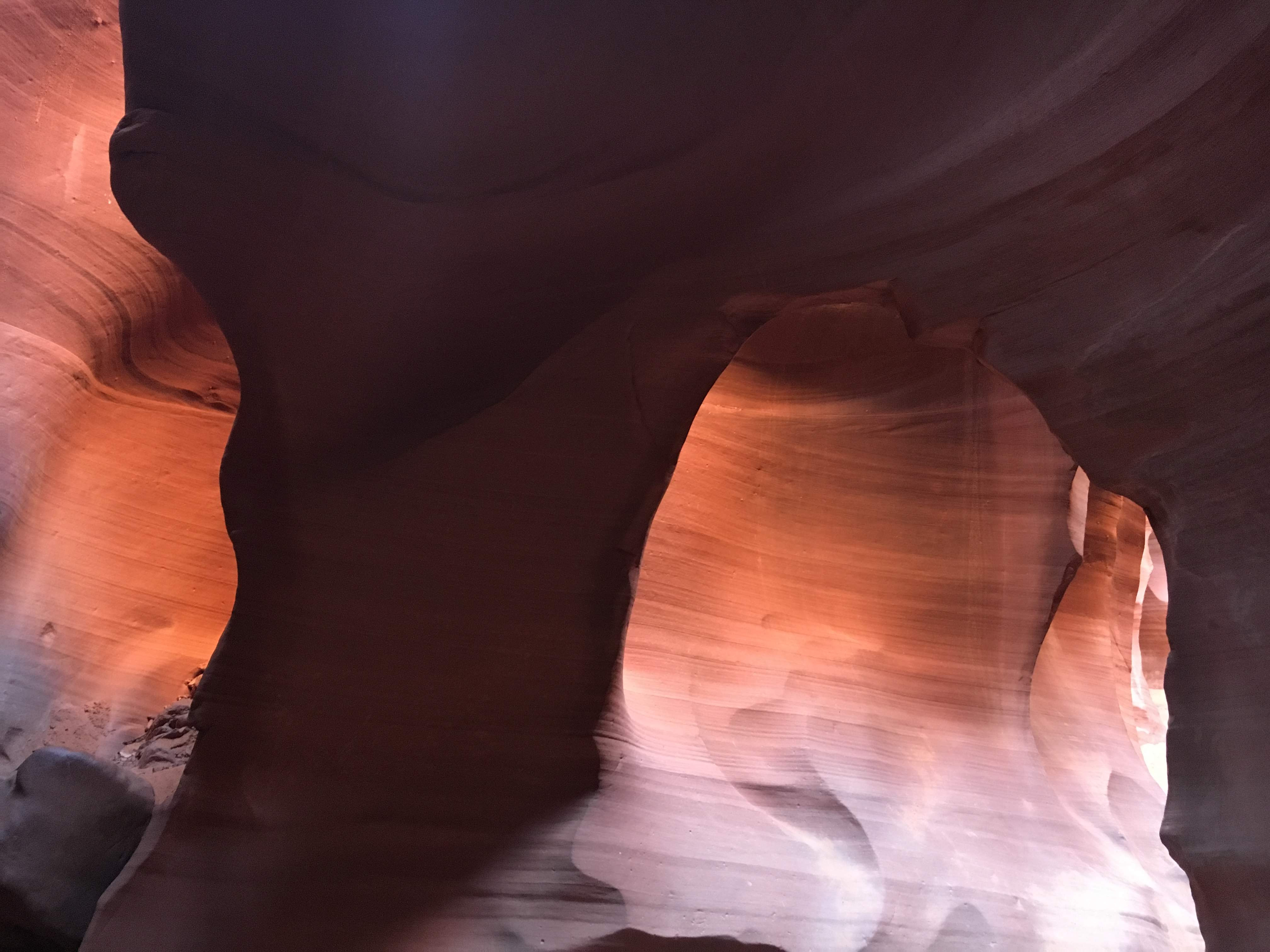 Zion and Bryce Canyon
Zion is a stunning plethora of towering sandstone — somewhat of the sandstone version of Yosemite. I've been looking forward to visiting for a long time and it did not disappoint. Many trails were closed due to rockfall or snowmelt including the famous Narrows hike, which is a river hike up through a very narrow section of the canyon, but many amazing trails were open as well. My absolute favorite was a loop hike I did along the west rim — it starts off in the crowded main area of the canyon but quickly gets you away from the crowds, hiking up and out of the canyon and onto the western plateau overlooking the canyons. The views and tranquility up there were astounding!
I also spent a day exploring Bryce Canyon National Park — it wasn't part of the initial plan but I got a lot of recommendations to check it out and I'm glad I did. Bryce is famous for the crazy looking weather-carved rock pillars called "hoodoos", creating an alien-looking landscape that is totally different from Zion or the Grand Canyon. Bryce Canyon, Zion, and The Grand Canyon are all part of the Grand Staircase — a geologic phenomenon comprising hundreds of millions of years of rock layers. The Grand Canyon contains the oldest rock layers, some dating back 2 billion years, Zion contains a middle section and Bryce Canyon is the youngest.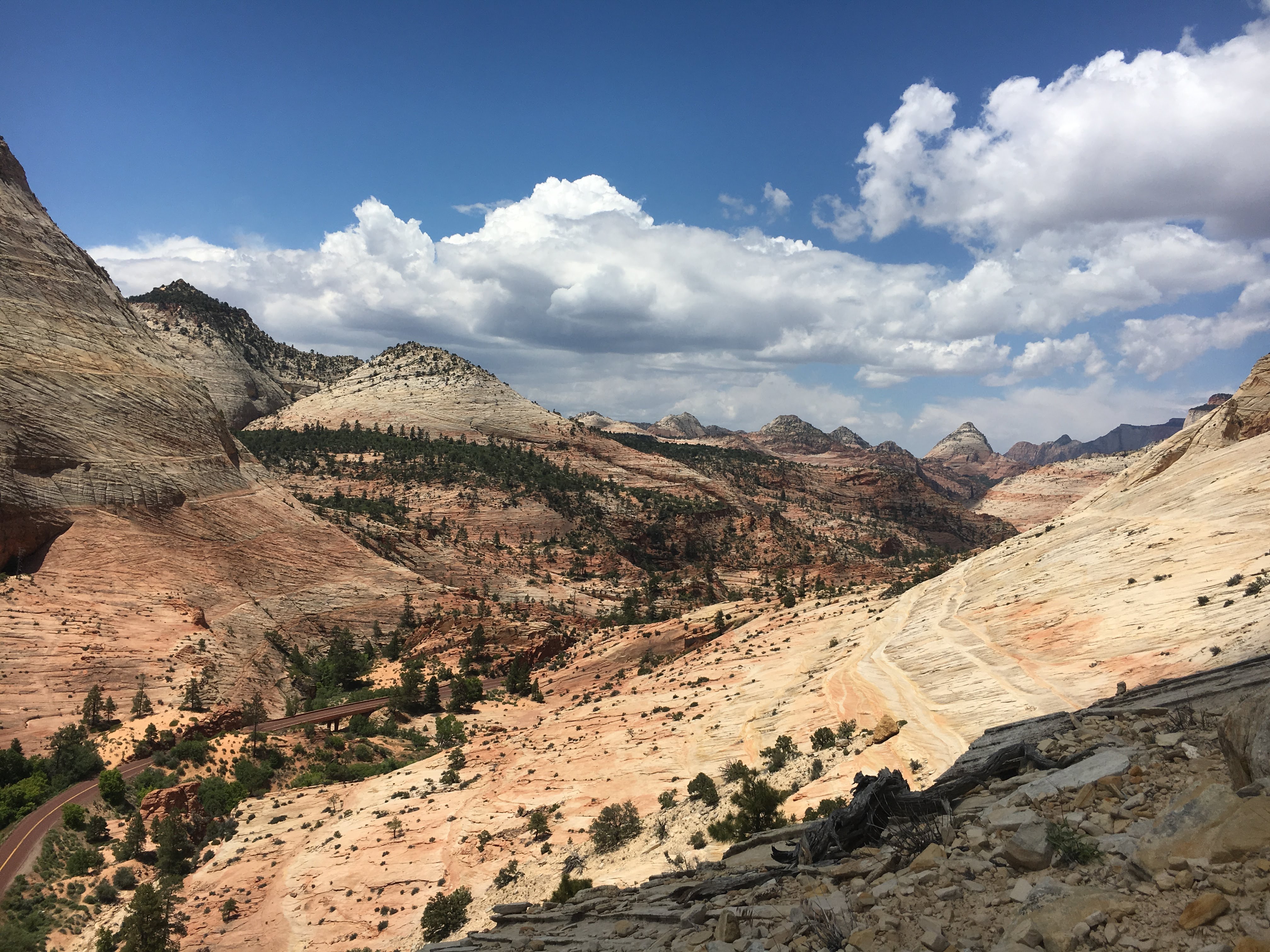 My first view of Zion, entering from the East entrance into the Checkerboard Mesa area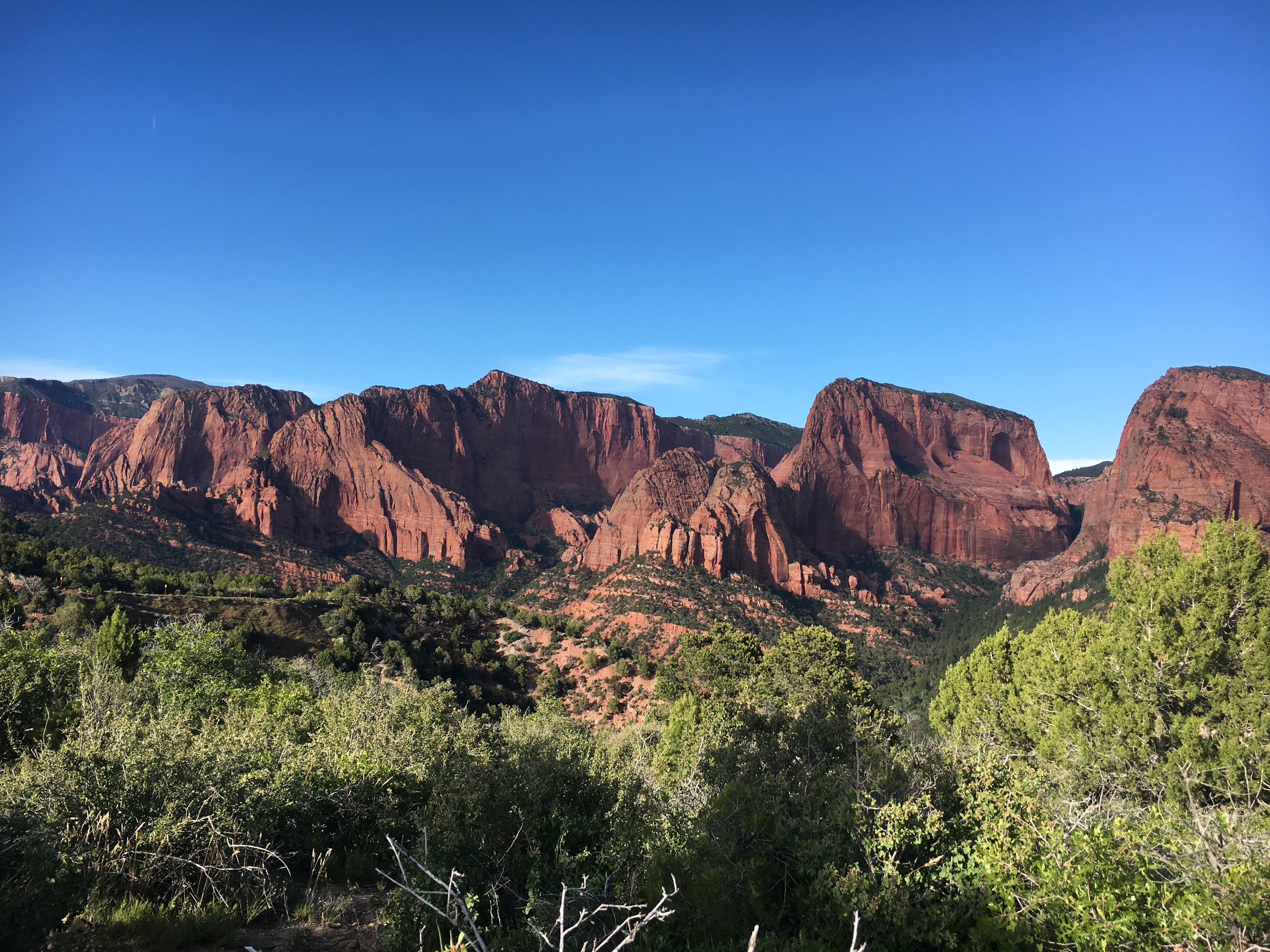 The northern less-traveled section of Zion — Kolob Canyons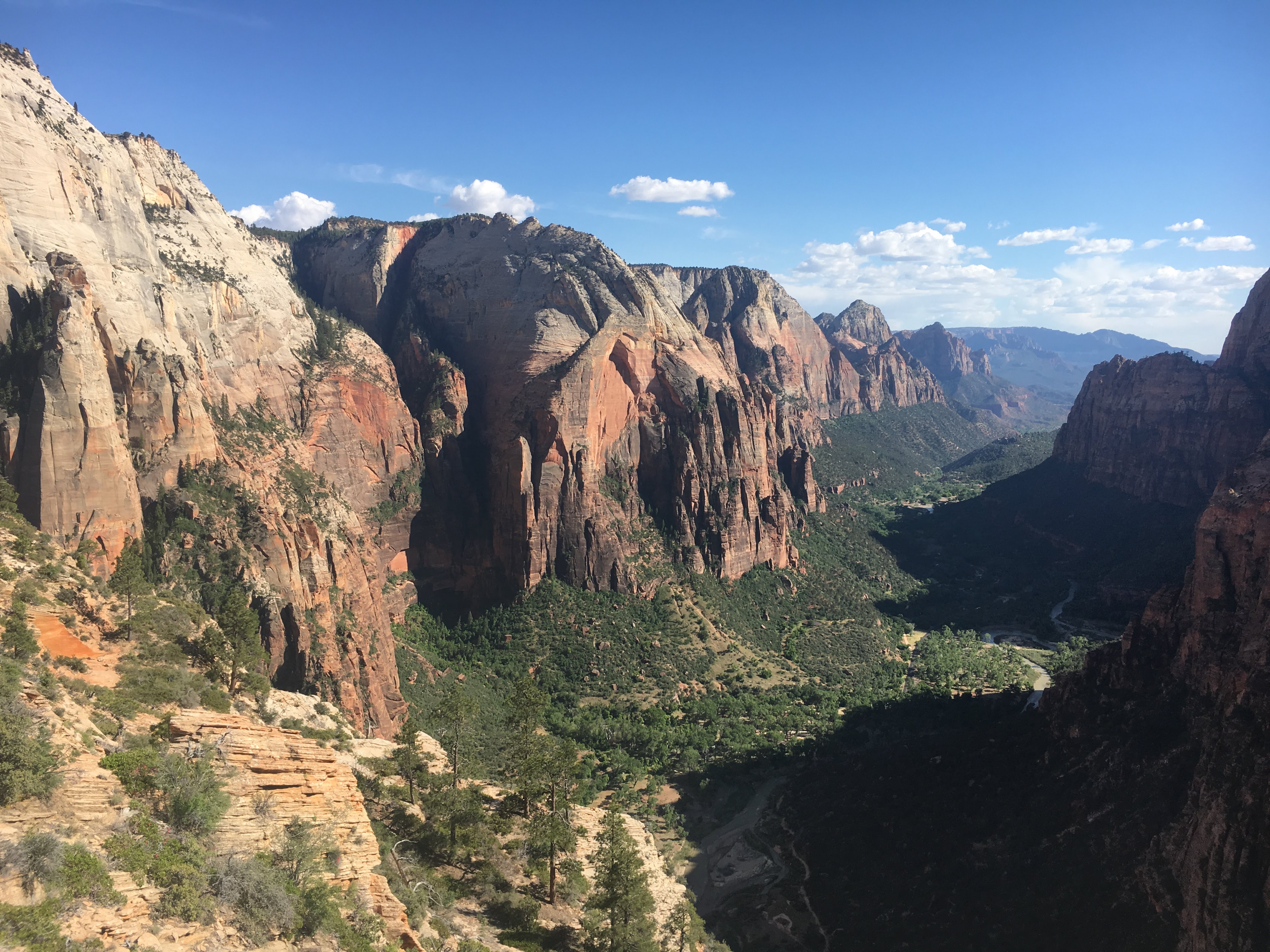 The main canyon of Zion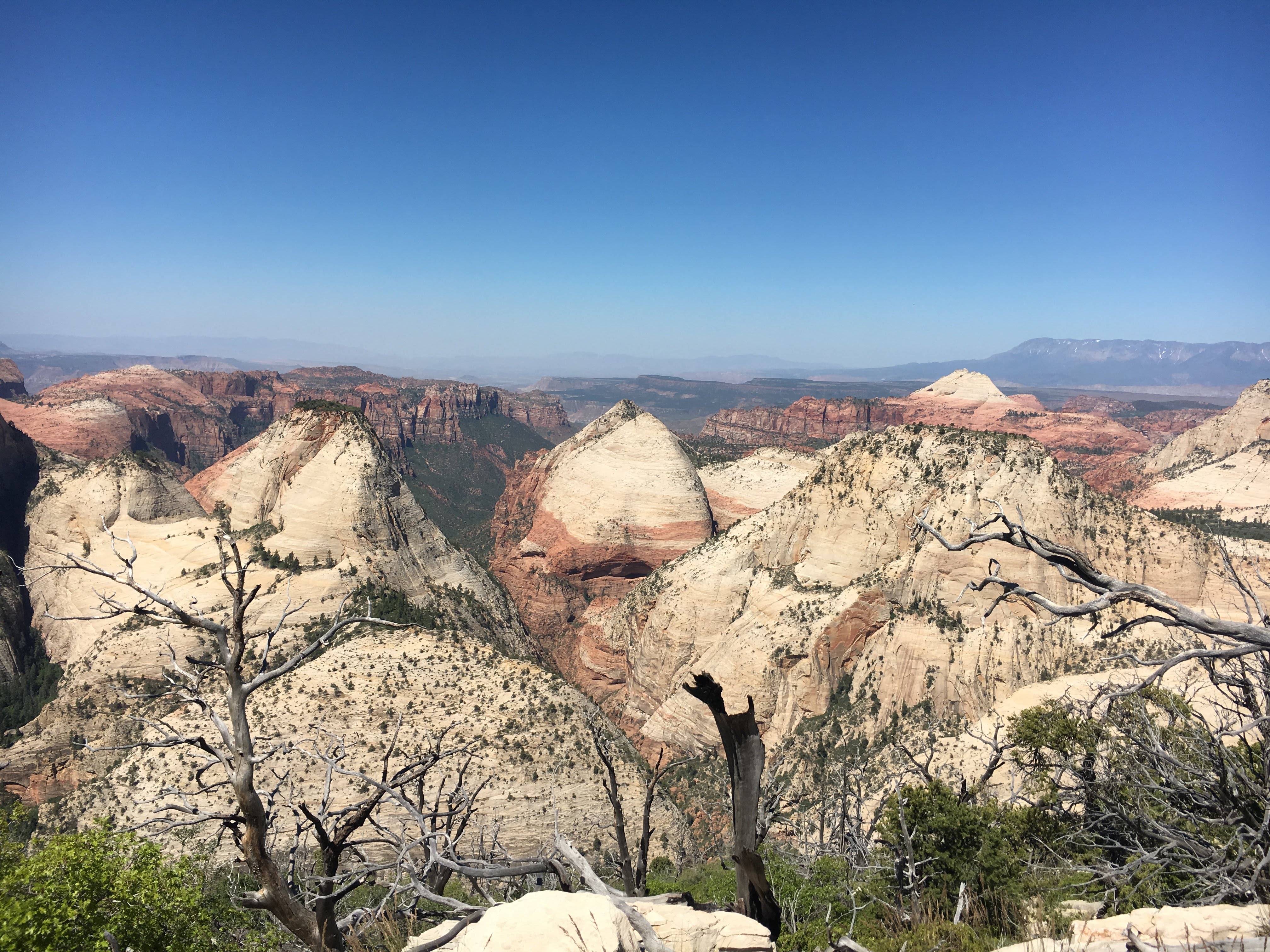 A view from the west rim in Zion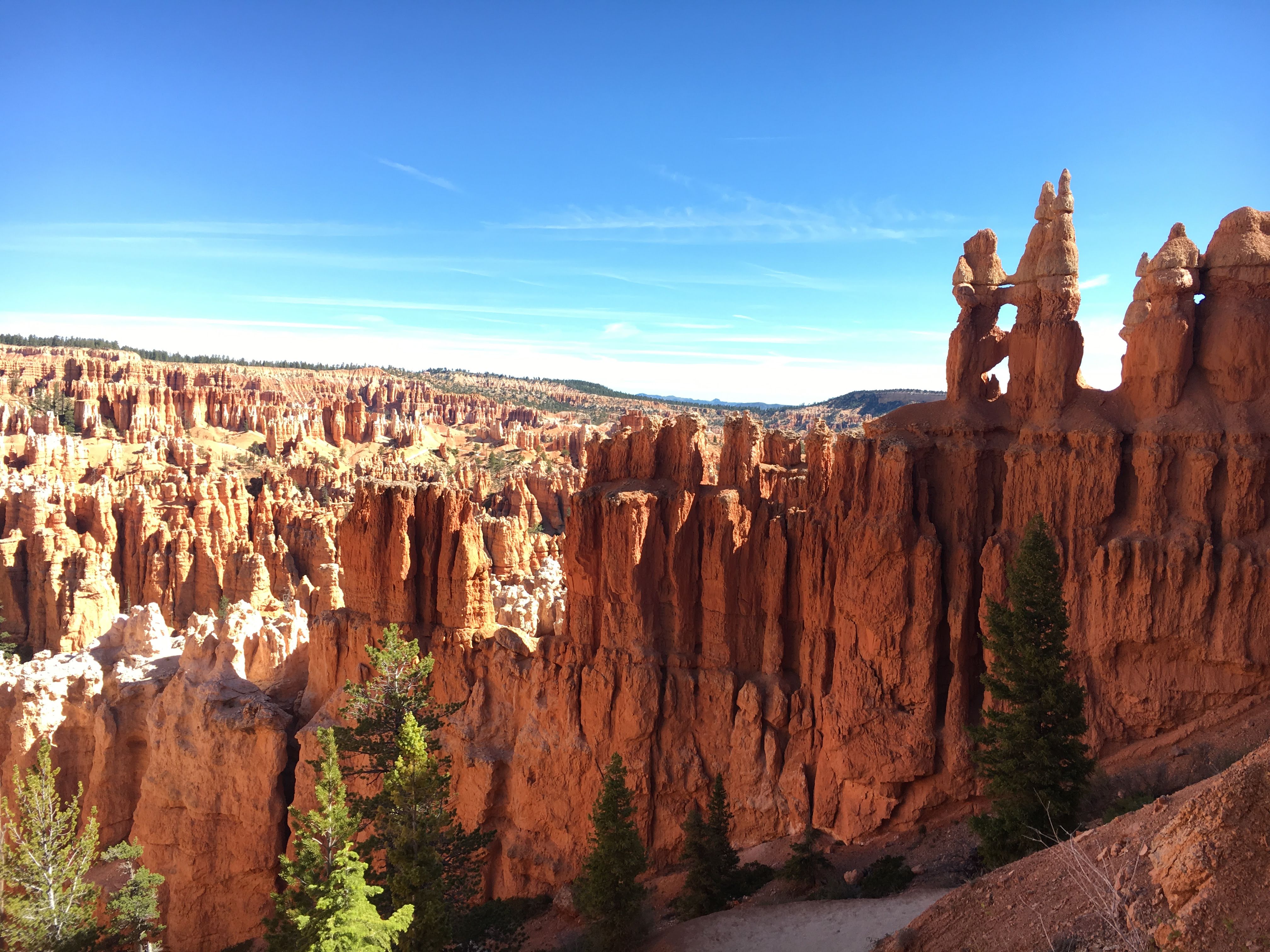 The alien-like hoodoo's of Bryce Canyon
---
I spent a week in the Zion area — traveling at a fast pace like that while working full time and trying to sight see as much as possible is exhausting. I'm certainly looking forward to spending some time slowing down and returning to a bit more of a normal schedule.
When I started thinking about traveling, one of the things I thought a lot about was how long to spend in different places. So far that's been 4-5 weeks with two shorter one-week stops — New Orleans and Zion. I'm glad I didn't try to plan more one-week or less trips in these first 6 months of travel. It can be enticing because you can see a lot if you are willing to move about quickly, but it's also completely unsustainable for me. After Zion I was thoroughly exhausted mentally and definitely ready to go back to a slower pace.
I'm beginning to realize 4-5 weeks may even be too short of a time to explore a new city in a relaxed fashion — it doesn't leave a lot of time to have slower-paced weekends if I'm feeling lower energy on the weekend. I have some longer stays planned for later in the year which should be a great test to see how it is staying somewhere for a little bit longer.